How to pass AZ-204 Microsoft Certified: Azure Developer Associate exam
If you are planning to appear for AZ-204 exam then this post will help you with the right resources and tools that will increase your chances of cracking this certification. The recommended resources are from my personal experience and I have used the same to prepare and pass the AZ-204 exam successfully.
Step1: Get details of the skills measured
This is the most important step of your preparation where you will prepare the list of topics for exam. Microsoft provides a detailed exam outline for AZ-204 with skills and their weightage in the assessment.
You can download the exam skills outline document from the skills measured section on exam page.


You must go through each topic in detail and gain hands-on knowledge before your exam attempt.
Step 2: Free Online AZ-204 learning path from Microsoft
Microsoft has created the best possible learning path covering exam topics and it is free for everyone. You can find more about it on the exam page itself by scrolling to the section as shown below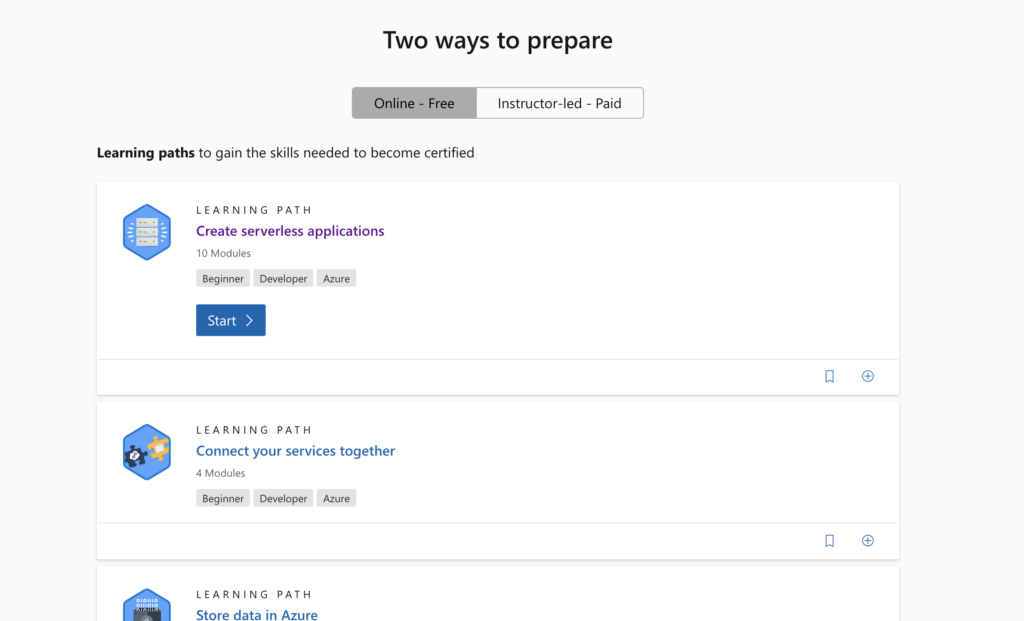 The best part: Microsoft provides free sandbox environment to complete the assignments and you do not need to pay a penny for it.
Step 3: AZ-204 practice tests
Once you are done with preparations and feel ready then you can start with practice tests. Practice tests give you an environment to practice what you have learned and get an idea of the exam in a time bound simulated environment.
I used AZ-204 practice tests from Whizlabs since it was affordable for me and it offers more 200+ practice questions. You can also try MeasureUp.
If you come across any topic which you are not aware or feel that it requires more preparation then you can search online or refer official Azure documentation.
Pro tip: No resource is complete and you have to use multiple resources to successfully pass this exam. Please stay away from the answers given in free online dumps, I have found them mostly incorrect or misleading.
Thanks for your time in reading this post and please share your exam experience in the comments below. If you are new to Azure and want to get certified then my AZ-900 exam guide will help you prepare and pass the same.