How to pass AZ-900: Microsoft Azure Fundamentals exam
AZ-900 certification is intended for individuals who are new to Azure and beginning to work with cloud technologies built on Azure. This exam gives you opportunity to prove your foundational knowledge of Azure and its underlying services, security, pricing, and support concepts. No prior technical or hands on experience on Azure is required but it is good to have.
If you are planning to appear for AZ-900 certification exam then this post will help you with the step by step approach to prepare and successfully pass the exam. I have followed the same plan and used these resources only andpassed the AZ-900 exam.
Step1: Make a plan using the skills measured
This is the most important step. Go to AZ-900 exam page and download the exam skills outline. You will find it under following section on the page:


This list will serve as your north star, guiding you throughout your preparation and also checking your readiness.
Step2: Free Online AZ-900 learning path from Microsoft
Scrolling down further on the exam page you will find online learning paths from Microsoft. The learning path includes text, video and guides to the important concepts required for this exam and all of this for free.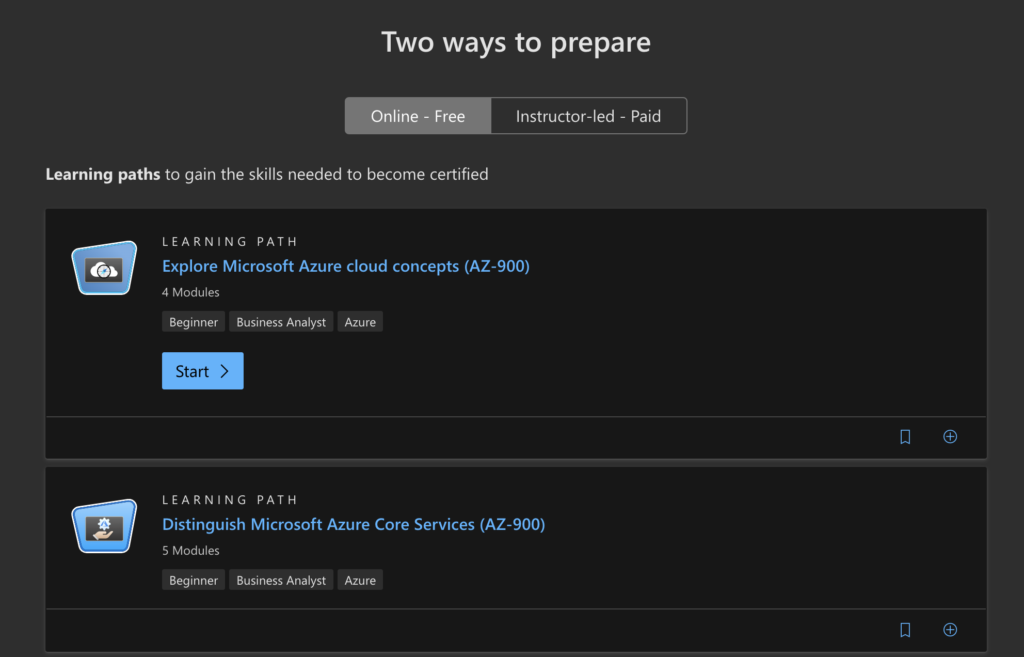 Step3: Go through Azure Docs references for each exam topic
I have compiled the up-to-date list of exam topics with their Azure Docs reference links. You can access AZ-900 Exam Azure Docs references here. Going through the official documentation will help you understand each topic in depth and detail which might not be covered in the AZ-900 learning path.
Step4: AZ-900 practice tests from Whizlabs
Once you are done with preparations and feel ready to try your hands on some real questions then you can start with practice tests. Practice tests give you an environment to practice what you have learned and get an idea of the exam in a simulated environment.
I used AZ-900 practice tests from Whizlabs since it was affordable for me and it offers more 300+ practice questions.
If you come across any topic which you are not aware or feel that it requires more preparation then you can search online or refer official Azure documentation.
At every step check your preparation of the topics with the official skills outline document downloaded from Microsoft. Once you have covered all the skills from the list you are fit to appear for the exam.
Let me know how was your AZ-900 exam in the comments below. If you have already passed AZ-900 and want to go for next level then please refer my AZ-204 exam guide to prepare and pass the exam.